911
Case Study
Case Study: 911 Communications Center – Onondaga County, NY
On March 3, 2022
The Onondaga County 911 communications center is located in the state of New York, and serves a population of approximately half a million residents. They are staffed by nearly 150 employees and, prior to the implementation of Schedule Express, relied on an extremely manual system of multiple clipboards to develop and manipulate their schedule.
Especially for an agency with a staff of more than 100, the drain this system caused on their time, budget, and other resources was significant. On average, the public safety shift supervisor estimated that it required approximately 8,320 hours per year to perform all tasks related to scheduling – this includes routine tasks which happen on a regular basis, as well as functions that are out of the ordinary, such as vacation bidding. While the number of hours spent weekly would vary depending on need, throughout the year it averaged to around 160 hours per week – exactly the time and value of 4 full-time employees.
As a result of their labor-intensive systems, the opportunity for improvement upon transitioning to an automated solution was stark, and ultimately paid off significantly. Once fully functional in Schedule Express, the total annual hours dedicated to scheduling were reduced from 8,320 to only 274.5 hours per year – making the total weekly hours reduced from 160 to less than 5.5 hours per week. This returned the time and energy of those 4 full-time employees back to the organization – and to the service of their community – rather than being tied up in administrative tasks, and, in doing so, recovered more than $242,000 annually for the agency.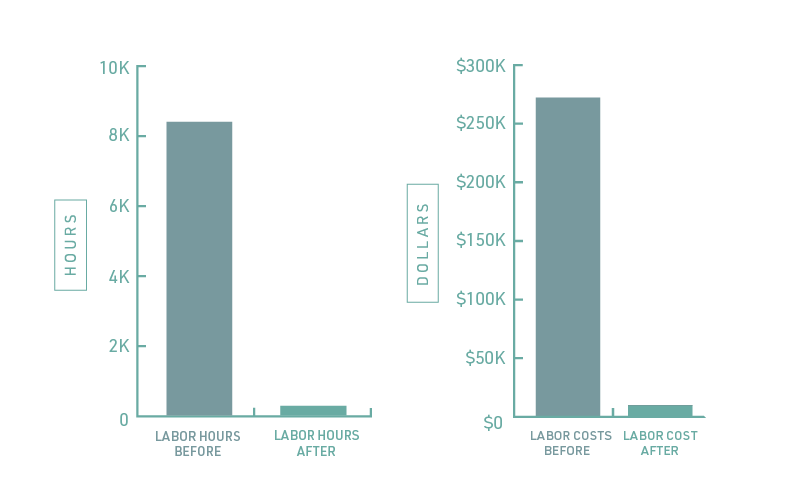 Due to the size of their agency, the inefficiencies in their manual system, and therefore the significant margin for improvement, while the average ROI for agencies using Schedule Express is approximately 87% of previous hours and 70.2% of previous labor dollars, Onondaga County was able to secure a remarkable 96.7% of hours and 89.6% of labor dollars by making the transition.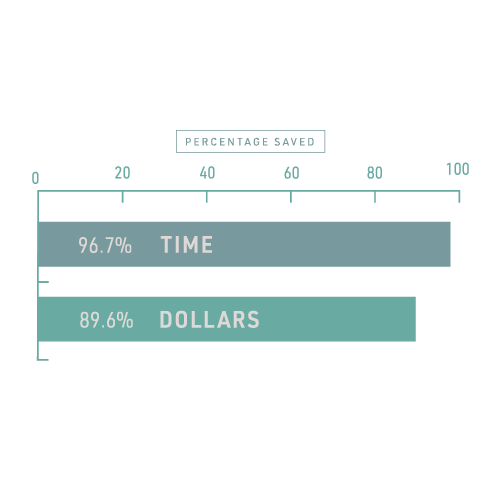 "We've looked at other programs and there are features in Schedule Express we have never seen any other program come close to, and these are things we could not live without," the public safety shift supervisor said. "It wouldn't matter if it cost the most or cost the least, it's in our budget, it's proved the value of our budget, and we'll be with you because of the impact it's made in our agency. It truly has saved thousands of hours of supervisory time."